Prev
Next
Kia
Kia is the sole research institute for development of Korean military vehicles

Since being appointed as Korea's defense industry company in 1973, Kia has been fulfilling its role as the sole research institute for development of Korean military vehicles, along with operating its production systems. The company continues provide its top notch system guaranteeing maximum combat power sustained by various vehicle types that satisfy the requirements of military authorities, strategic experiences, and ideal logistics support.

Moreover, as a popular automaker within its Hyundai Motors Group, Kia proactively utilizes its basic infrastructure such as production facilities and standardization of edge-cut technologies applied to commercial passenger cars and its parts including engines/transmissions for improving overall competitiveness of military vehicles as well as reducing cost to make economical contribution to Korea's national defense forces. Based on its recognized quality of its military vehicles, tried and tested by the military forces of Korea, Kia supplies vehicles to 20 foreign counties including the Philippines, Indonesia, and Chile. The company also makes local productions in foreign countries to support their industrialization, in cooperation with their governments. These situations help securing mutually beneficial military and diplomatic partnerships/relationships with those countries.

Kia will continue to commit its best efforts to make further advancement in development of military vehicles for the military forces of Korea, thereby improving mobilization of the military forces. With the innovative new products armed with high mobility and capabilities, as well as the creation of new market, Kia will claim its position as one of the world's leading manufacturers. We cordially welcome your kind interest and support in Kia's innovations and dramatic challenges for the future. We promise to lead the future Korean military mobilization systems with our advanced technologies. Thank you.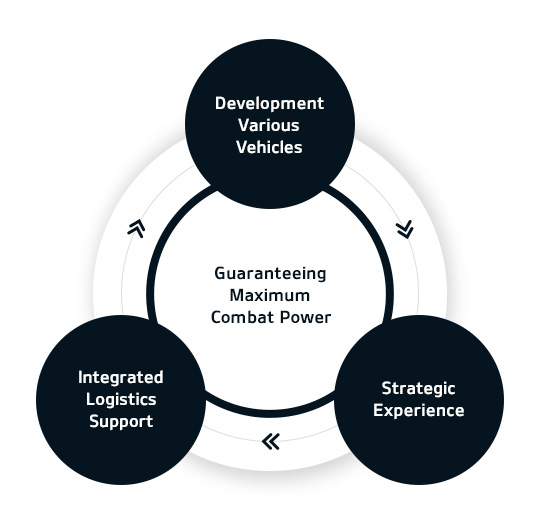 Global Sales Status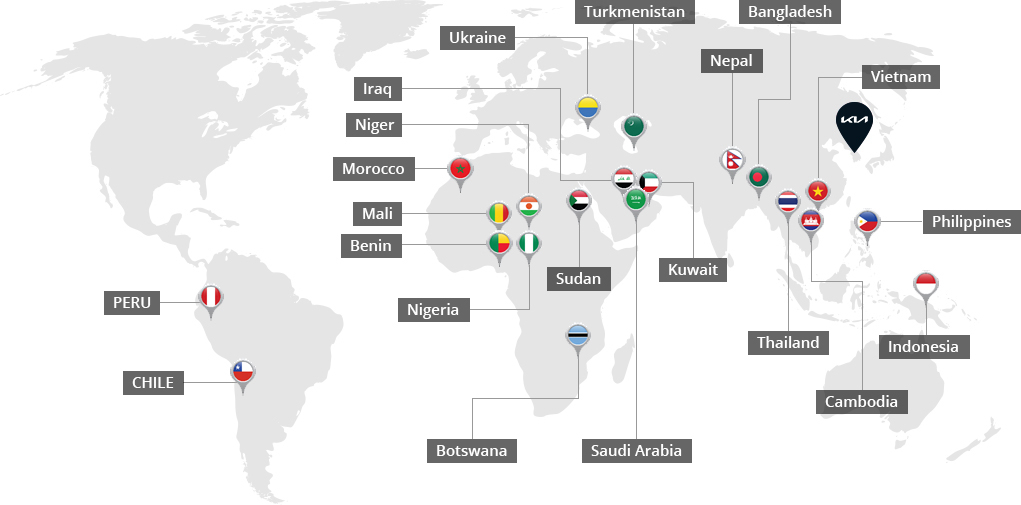 * Kia military vehicle's quality is already proved by more than 25 countries.
List of countries operating KIA military vehicles :
Asia

Bangladesh
Cambodia
Indonesia
Malaysia
Mongolia
Myanmar
P.N.G
Pakistan
Philippines
Thailand

Middle East

Saudi Arabia
Iraq
Kuwait
Oman
Bahrain
UAE

America

Brazil
Chile
Colombia
Haiti(UN)
Peru

Africa

Botswana
Mali
Morocco
Niger
Nigeria
Sudan